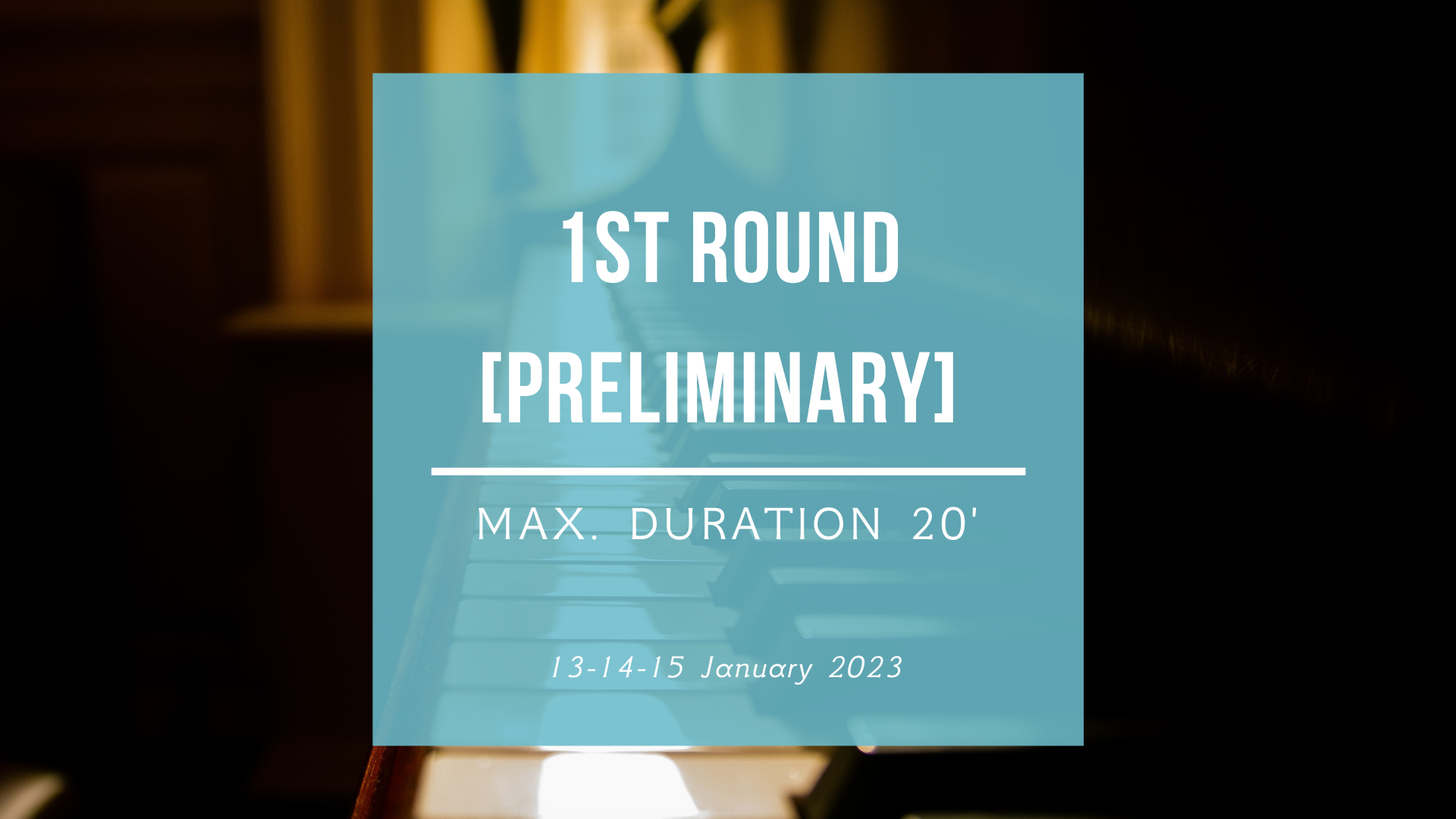 J. S. Bach – One Prelude and Fugue (for 4 or 5 parts)
W. A. Mozart or J. Haydn – One fast movement from a Sonata
F. Chopin – One Étude from op. 10 or op. 25
F. Liszt or S. Rachmaninoff or A. Scriabin or C. Debussy or I. Stravinsky – One virtuoso Étude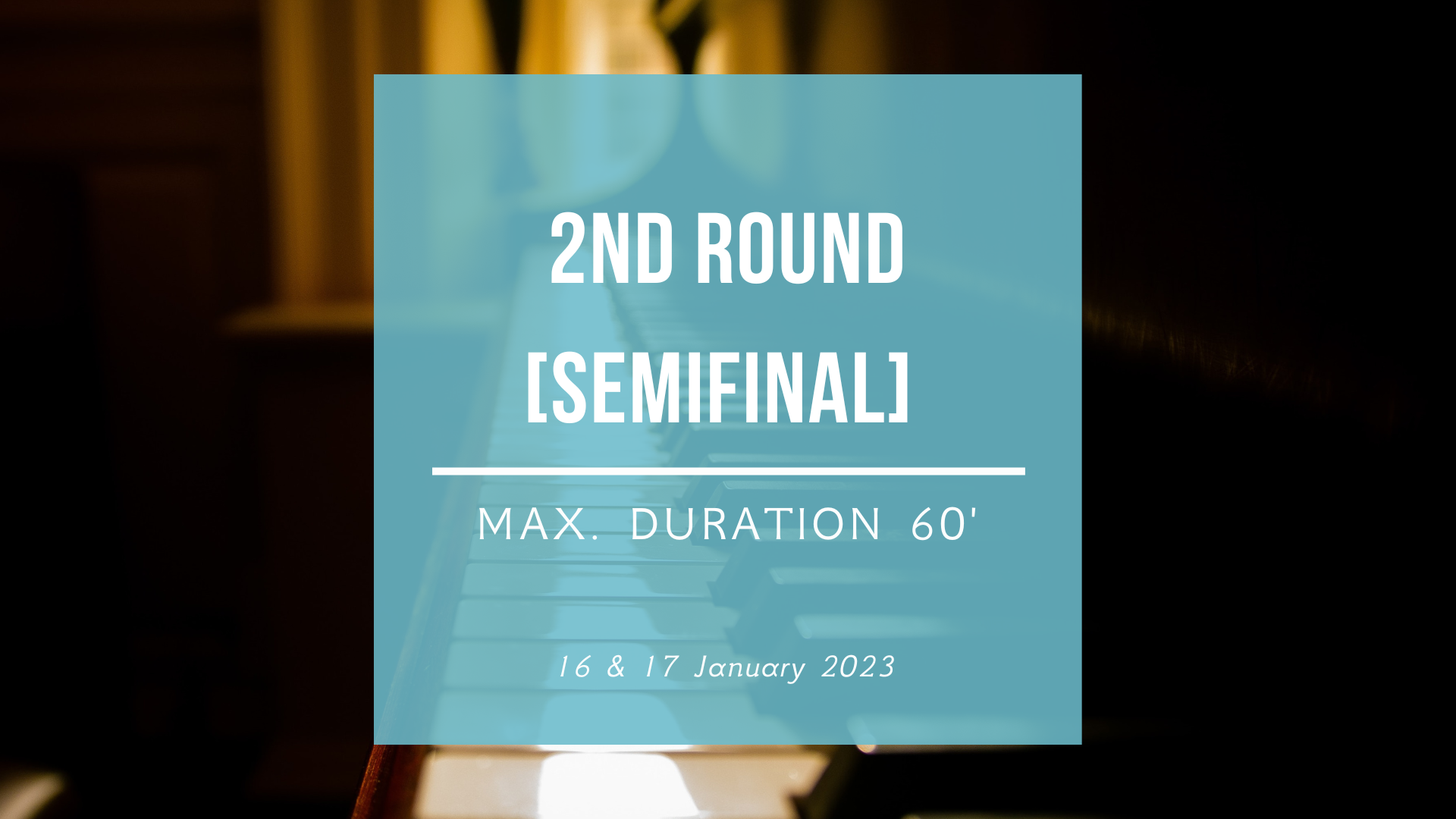 L. van Beethoven – One Sonata
F. Schubert or F. Mendelssohn or F. Chopin or R. Schumann or J. Brahms or F. Lizst or S. Rachmaninoff or P. Tchaikovsky or Cezar Feanck- One substantial work or complete opus
20 or 21 century* – One work by an important composer of the competitor's choice.
* See REGULATIONS (article 3 paragraph 4 – Repertoire)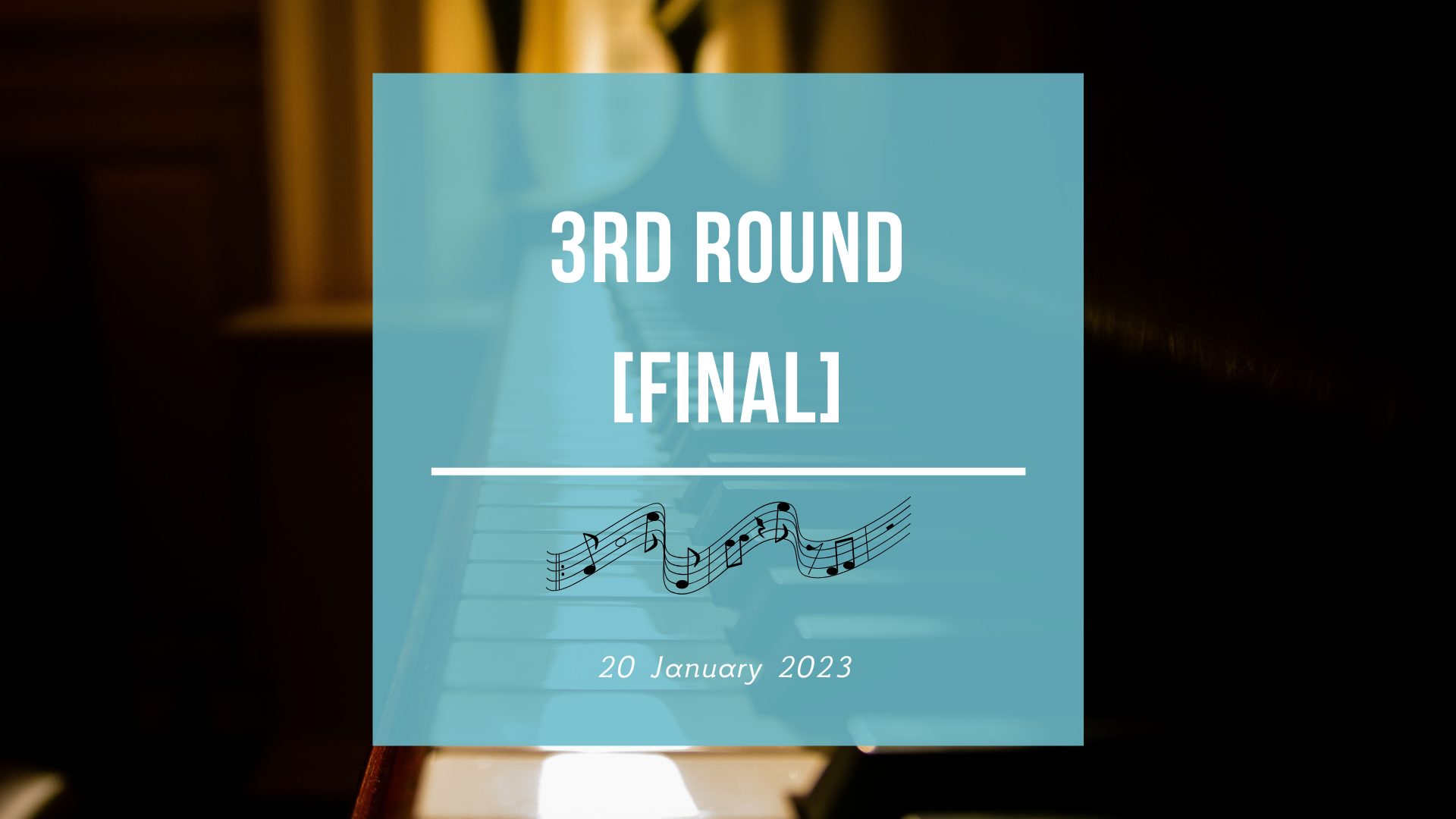 One Concerto from the following:
Mozart: KV 466, 467, 488, 491
Chopin: 1st , 2nd
Brahms 1st
Grieg
Saint-Saens 2nd
Bartók 3rd
Beethoven: 3rd , 4th , 5th
Schumann
Liszt 1st, 2nd
Tchaikovsky 1st
Rachmaninoff 2nd, 3rd
Prokofiev 1st , 3rd