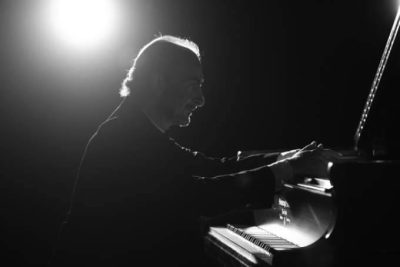 Jura Margulis divides his time between Fulbright College in the USA, where he teaches piano, and his performances as a soloist and speaker around the world. His interpretation has been characterized by an "impulsive and contemplative aesthetic" (FAZ) and "effortless spontaneity" (Washington Post). He has collaborated with the National Orchestra of Russia and the Symphony Orchestra of the
Montreal under the direction of Charles Dutoit. In the past he has performed in New York, Los Angeles, Dallas, Cincinnati, New Orleans, etc. in the USA, Berlin, Warsaw, Brussels, Bologna, Vienna, Moscow, etc. in Europe, Seoul, Tokyo, Tel Aviv, Jerusalem, etc. in Asia.
He has recorded numerous CDs covering a wide repertoire from Bach to Berg. His latest CDs include a piano and violin duet on Liszt's works, Alban Berg's "7 early songs" and Dichterliebe, Robert Schumann's cycle of 20 songs, in collaboration with tenor Arnold Bezuyen.
Margulis is artistic director of the Fulbright College International Piano Competition and director of the Freiburg International Piano Academy. He is often invited as a judge in international piano competitions.