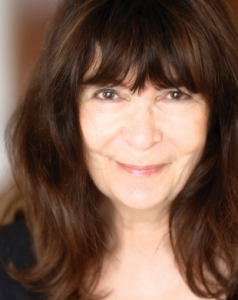 Katarzyna Popowa-Zydroń is an internationally acclaimed Polish pianist of Bulgarian origin. A former student of Alexander Jenner at the Hochschule fur Musik und Darstellende Kunst in Vienna, she was a participant in master classes with Suzanne Roche, Dieter Zechlin, and Gyorgy Sebok and was among the finalists and winners of some prestigious national and international competitions.
Her repertoire includes compositions from the baroque to the present day, with particular emphasis on the works of Mozart, Beethoven, Schubert, Schumann, Chopin, Debussy, and Bartók. A regular performer in Poland and abroad, she is also known for premiering contemporary Polish music and has performed as a chamber musician with renowned soloists and ensembles.
Her concerts and recordings for Accord Musidisc, CD Accord, Art Records, and the Fryderyk Chopin Institute have been enthusiastically received by critics and audiences. "It is that highest art of striking the listener at the heart," wrote musicologist and critic Marcin Gmys, "that Katarzyna PopowaZydroń has mastered to absolute perfection." Describing her performance at the 73rd International Chopin Piano Festival (Duszniki 2017), Michael Moran wrote, "I received the distinct impression that Popowa-Zydroń . . . had been transformed into a perfect conduit or channel for the spirit and music of Schubert speaking directly through her."
A professor and former head of the Piano Department at the Feliks Nowowiejski Academy of Music in Bydgoszcz, Katarzyna Popowa-Zydroń gives master classes and seminars for piano teachers at home and abroad. She has frequently served on juries, judging national and international competitions. President of the I. J. Paderewski Music Society in Bydgoszcz, she is the organizer of the Paderewski International Piano Competition and the Paderewski Piano Academy, one-of-a-kind summer courses in piano playing with a symphonic orchestra.
Her students have won awards in numerous competitions, are busy performing, and have become successful teachers, also abroad. Among her former pupils are Krzysztof Herdzin, Rafał Blechacz, Paweł Wakarecy, Katarzyna Borek, Radosław Kurek, Michio Nishihara Toro, and Michał Szymanowski.